faq
My 30-day free trial is almost over. What do I need to do to continue using MyTimeAndAttendance?
Call or e-mail us. We will need your payment information to start our monthly billing cycle.
Will I lose my 30-day free trial information if I subscribe now?
No. You just continue using the time clock as you have been doing with the free trial. All previous entries are saved.
How many times can I punch in and out during the day?
As often as you like. There is no limit on the number of punches on your timesheet.
What does "biometric" mean?
Biometric is the measurement of a human characteristic and comparing a person's unique characteristics against a previously stored image for the purpose of recognition. MyTimeAndAttendance uses a person's fingerprint.
What is employee theft of time and is it really a problem?
Robert Half International, the world's leading specialized staffing firm, has been surveying businesses about employee use of time for over 50 years. Their most recent surveys revealed that employee theft of time is now over 4 hours a week — that's an astonishing 5 weeks a year! Here are the most common time stealers:

<![if !supportLists]> · <![endif]>Late arrival or early departure

<![if !supportLists]> · <![endif]>Taking long lunch hours and breaks

<![if !supportLists]> · <![endif]>Buddy-punching

.
What effect will the MyTimeAndAttendance system have on employee morale?
Another benefit of the biometric MyTimeAndAttendance system is better morale and discipline. Many employers think "good" employees will keep them advised if other employees steal time. In most cases, just the opposite is true. If good employees see that time theft is allowed, they will also start to take advantage of your system. With MyTimeAndAttendance you institute a system that improves the morale of good employees and forces others to operate within the guidelines you set.
Can MyTimeAndAttendance help disciplinary procedures?
Because MyTimeAndAttendance keeps accurate time records, you can use the data and reports to discipline problem employees who are always late or leave early. When you use MyTimeAndAttendance in your business, you can be sure you are receiving accurate and indisputable time records where favoritism is not a factor. Records are stored indefinitely and can be retrieved for legal, government, or union proceedings if needed.
Does MyTimeAndAttendnace have any training materials?
MyTimeAndAttendance has numerous training videos to walk you through the system. Visit our training page for a complete list of videos.

get in touch
1015 Tyrone Road
Suite 220

Tyrone, GA 30290
United States of America
Tel: +1 (800) 783 3344
Fax: +1 (408) 416 0331
E-mail: info@mytimeandattendance.com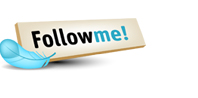 testimonials
We were up and running in less than 30 minutes. This software was so easy to use and intuitive that I felt like an expert after the first payroll we processed.
-Tom Hardesty, Business Owner, Charleston, SC