home
MyTimeAndAttendance Virtual Time Clock Program for the 21st century.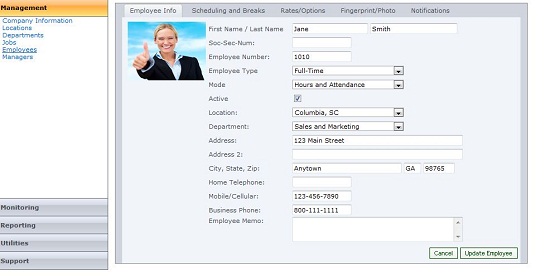 MyTimeAndAttendance - your internet and biometric timeclock software of the 21st century, free to explore for 30 days!
If you are looking for an easy to use time clock program, try MyTimeAndAttendance for 30 days ABSOLUTELY free! No strings attached! A virtual time clock has never been easier to set up and use.

So easy to use, you will be up and running in minutes.
Our optional biometric sensor eliminates buddy-punching and swipe cards.
Supports unlimited locations, employees, punches.
Internet-based: all records backed-up and protected automatically.